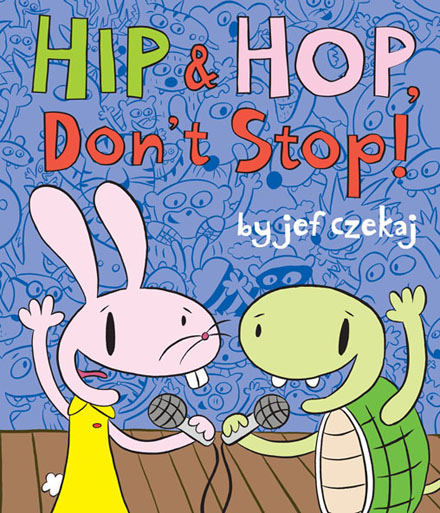 Hip is a turtle who raps really slowly. Hop is a bunny who raps superfast. One afternoon they see a poster for a rap contest and become friends. On the day of the big event, rappers like LudaFish and Notorious P.I.G. take the stage. It comes down to a rap-off between Hip and Hop, but this time neither slow nor fast wins the prize.
Hilarious mini-raps recited at varying speeds make for a rollicking read-aloud that kids will want to hear—and perform—over and over.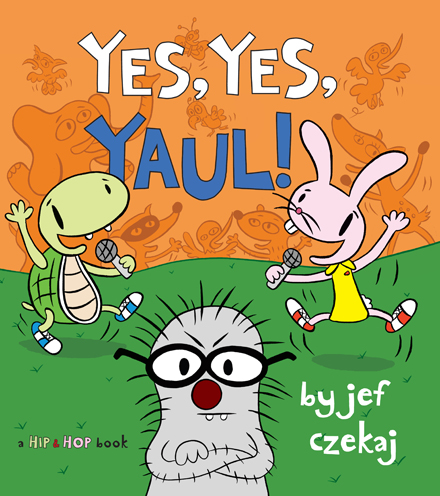 Buy it at your local indendependent bookstore at one of these sites:
Yaul the porcupine likes to say "no!" In fact, it's the only thing he likes. But with a little help from rap duo Hip and Hop, this prickly porcupine might just discover something he can say "yes" to. Straight from Oldskool County, this hilarious companion to Hip & Hop, Don't Stop!, introduces a brand-new character that kids will love! Featuring short raps read at varying speeds and comic book elements, this jacketed picture book is a rollicking readaloud hat will have kids saying "yes!"